today has been rather long a nd turned very busy for me. My company car broke down and it's been long when you atart at five am. I had wanted to get out more tonight around the city but realized that I would be too tired to really feel confident doing anything more than a few runs through the differnt areas.
here in Vancouver they set off fireworks on Halloween for some reason I still don't know.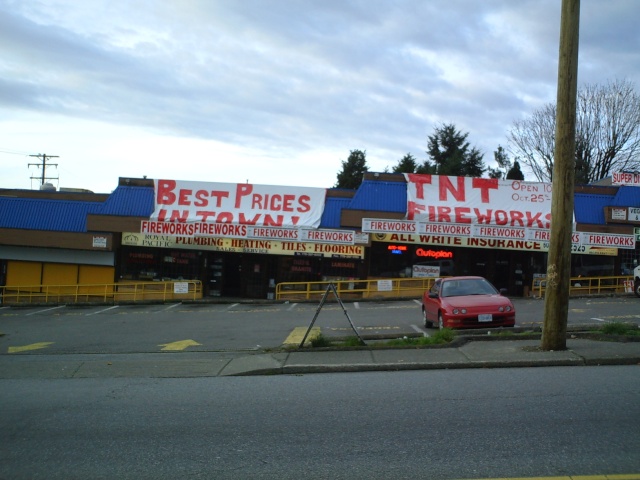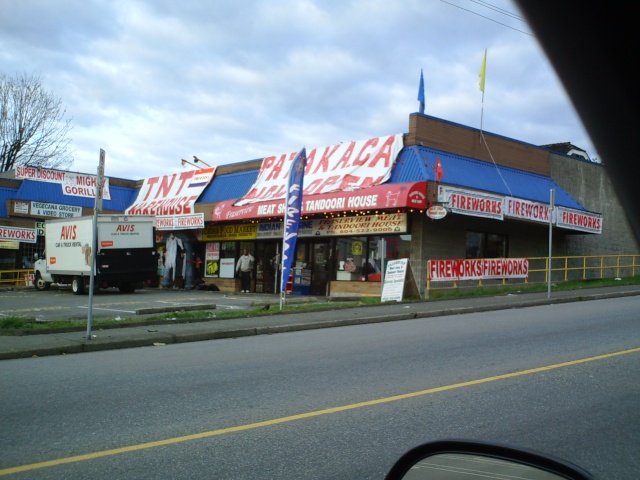 we end up with some huge firework stores opening for the holiday
and smaller ones just about everywhere else.
down at the exhibition park they are ready for their Halloween Fright Night.
there are reports of suspected gang violence expected in several areas on Halloween so the police are everywhere downtown tonight. after checking on some of my people I headed back to the crypt to prepare for Halloween.
this marks my third Halloween as Thanatos. a lot has happened. I feel like I am doing some good even if it's only providing what I can. I've got to meet some really cool people. I had eanted to go out and give out flow sticks to the children. glow sticks go fast out here this time of year as people seem to like them for bar hopping and party. as a parent I know how hard it can be to find them for Halloween. I would have to buy them myself but things happened and it looked like I wasnt going to be able to do it.
then, by a miracle, money became available to provide for the glow sticks as well as take care of at least a couple of my monthly handouts. funny how things turn out sometimes.
I was able to get just over 50 of the glow sticks.
to each of the ribbon ties I attached a small slip with my name and symbol on it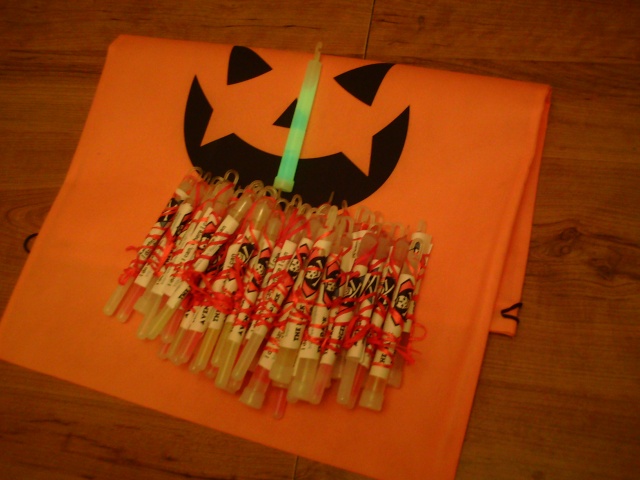 and ready to give out. we tested one and it lasted way over six hours as of this writing.
now I'm just getting my gear ready for tomorrow so that I can get home from work and out quickly.
so until tomorrow...
Happy Halloween! have fun. stay safe. keep someone alive.
Teacher





Posts

: 127


Join date

: 2010-03-21


Location

: Vancouver, British Columbia, Canada




---
Permissions in this forum:
You
cannot
reply to topics in this forum